Over the years, I have amassed a collection of quotations, quips, aphorisms, turns of phrase, etc. that inspire me, remind me of the path I want to follow or just make me think. After each blog entry, there is a random selection from this collection.
Many of the quotations are related to creativity (any creative process). These often resonate deeply with me in my personal creative practice. Others are related to my/our place in this big, complicated world/universe.
If the words strike a chord in your noggin, I suggest that you do what I do — write them down somewhere, then and there. The same quotation won't be in the same place for long…
You have been warned…
[Insert slightly-maniacal laughter here — along the lines of "Wah-ha-HA!"]
To left of the quotations, you will find wee little thumbnails of photographs, currently from my 2006 Fallen forms, found series. Click on the thumbnail to see a larger version. Like the quotations, these images will move around…
Kenneth A. Huff;Fallen forms, found series; 2006; photography.

Filed in artwork, brain kibble, photography and site updates | permanent link
Here is the final large serving of brain kibble…
Ze Frank on ideas and brain crack. I miss The Show. UPDATE: He's back! — An invocation for beginnings
APOD has a lovely sequence of photographs of recent aurora activity.
I want these and these to breed.
I have been thinking that I should write a manifesto. Found some instructions.
Relief of gastrointestinal obstruction of a green turtle. "Someday, perhaps, humanity might quit throwing away plastic altogether."
If I had a fortune, this is how I would lose it.
A nice example of forced perspective.
"Take a deep breath. Even if the air looks clear, it's nearly certain that you'll inhale tens of millions of solid particles and liquid droplets." (link)
Information visualization — so many interesting possibilities. The information aesthetics blog is an excellent resource. See also this assignment from a programming class I have taught.
Macroscopic, sound-manipulated, fluid dynamic sculptures.
Unbelievable flying objects. Things were so much more interesting before we really knew how to do it.
Best bubble reference ever. (Thank you, Sam.)
Improv Everywhere always makes me smile.
POP!Tech — You cannot beat Vanessa German's way of opening a presentation
Radio Lab — Must listen with headphones.
The news release archive of the Hubble Space Telescope.
Images from the High Resolution Imaging Science Experiment — 16,412 17,467 17,929 22,943 ultra-high resolution images of Mars. — It is much too easy for me to get lost in these images. — Can you find Opportunity in this recent image? Answer.
Never miss another eclipse. Let's just say I missed one and I was not happy about it.
Bill Rankin's Chicago Boundries and Eric Fischer's continuation of the idea.

Compiled in brain kibble | permanent link
I just finished the final rendering of the time-based work that I mentioned at the end of a previous post. I completed much of the work on this piece while in Salina.
2010.1 from Kenneth A. Huff on Vimeo. If you can, watch it full-screen, HD on and Scaling off.
The piece is a single-channel, 1920x1080, 24 fps, 25 minutes. Shown above is a 2-minute excerpt.
Here are some stills from the piece. Click on each for a full image.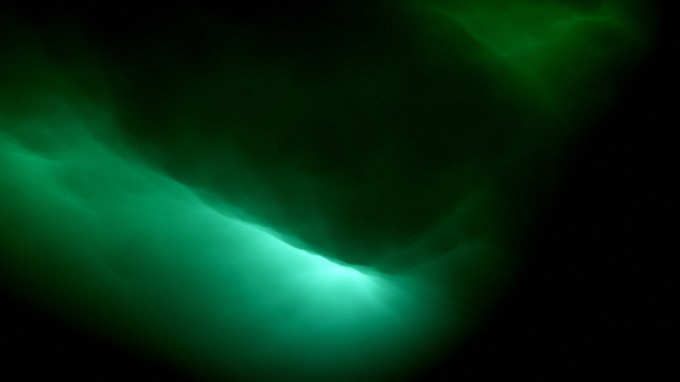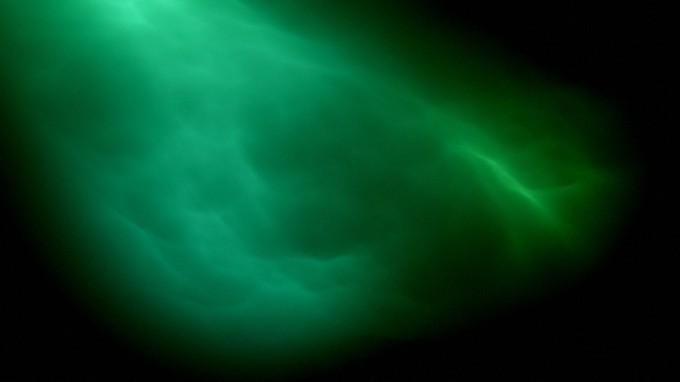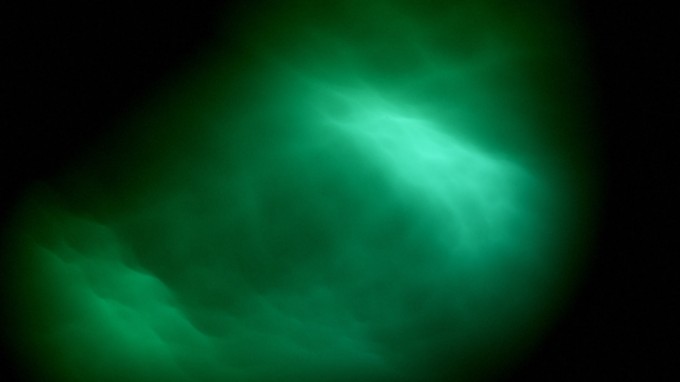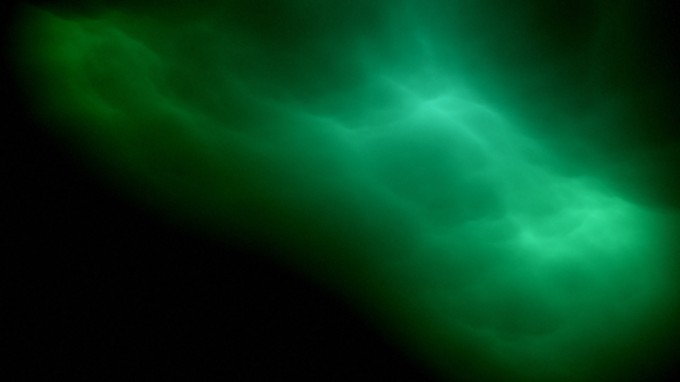 Update: On the technical side, I used Side Effects Software's Houdini and Adobe After Effects to create the piece. For the main surface, I used the Houdini Ocean Toolkit by Drew Whitehouse, based on the algorithms of Jerry Tessendorf. A custom shader was applied to the surface and an initial base rendering was created using Houdini's hardware rendering. The base frames were rendered at 1.5 times final size (2880x1620). Those frames then were finished in After Effects. Total render time for 36,000 frames was approximately 250 hours.

Placed with artwork and technical | permanent link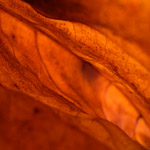 Love is not surrender. Love does not ask you to surrender. Love does not ask for anything. Love simply gives. And the miracle is, that when you give out of love the whole existence returns it a thousandfold, as if, from all over around you, roses start showering on you. You cannot imagine, cannot conceive of it, unless you experience it. But give it a try. You will not be losing anything.
— Osho
« Recent entries
::
Earlier entries »